About Us...
Western Aerial Applications Ltd. is the Industry Leader in Precision Aerial Application. With over 37 years of experience and more than 2,600,000 hectares (6,400,000 acres) applied, we are Canada's Aerial Application Specialist !

We provide the following Aerial Application services:

Forestry: Fertilization, Herbicide, Seeding, Insecticide, GPS Mapping, Hydroseeding

Public Health: Mosquito Control

Industrial Land: Right-of-Way / Pipeline Herbicide & Insecticide

Land Reclamation: Seeding, Fertilization, Hydroseeding

Misc.: Greenhouse Shading, Fish Fertilization, Golf course Sanding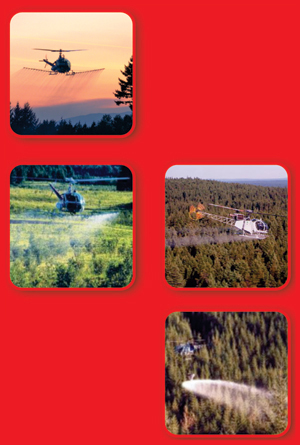 ---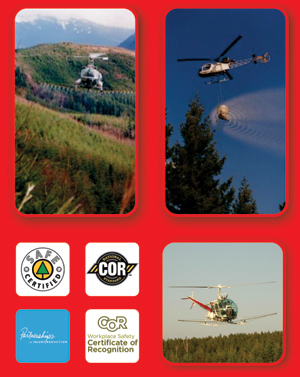 With clients including: Canfor Corporation, Department of Fisheries & Oceans, B.C. Ministry of Forests, Western Forest Products Inc., West Fraser Timber Co. Ltd and Weyerhaeuser Co. Ltd. to name just a few...

we MUST maintain the highest level of
• Safety
• Professionalism
• Service Quality and Accountability

to comply with their ISO 9001 and ISO 14001 certification requirements.

Additionally, our company has achieved the highest levels of Safety Certification in our industry, including: B.C. Forest Safety Council's SAFE Certification, Alberta Forest Products Association's COR Safety Program & Manitoba's National COR Standard Safety Program, to name a few.
---
Our unmatched experience with GPS Guidance for Parallel Swathing allows us to offer the finest in Aerial GPS mapping as well – both Prescription Layout Maps and Spray Application Maps are available.

As an industry leader, we recognize the associated responsibility of advancing our profession – and we take this responsibility very seriously. We continue to research and develop new equipment, processes and policies that improve, enhance and bring further public acceptance to our industry.